Search Provided By FreeFind.com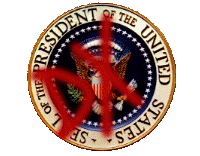 Shawn Michaels Wrestling Academy
Train With Wrestling's One And Only ICON

After training with Jose Lothario in San Antonio, Shawn Michaels began his wrestling career in the MidSouth territory at the age of 19. From there he moved on to Kansas City, back to San Antonio and then to the AWA where he joined with Marty Janetty to form the high-flying tag team, "The Midnight Rockers".

In 1988, Shawn joined the World Wrestling Federation. During his WWF career, he has held the Intercontinental Championship belt three times, the Tag Team belts three times, the European Championship once and the WWF Championship three times. He is the only wrestler in WWF history to capture the "Grand Slam". HBK won two Royal Rumbles and is the only wrestler to enter first in the Rumble and win it. Shawn Michaels has had four matches voted "Match of the Year". HBK and HHH started DX and their escapades in and out of the ring are legendary.

In the fall of 1998, Shawn Michaels became the WWF Commissioner and in January of 1999 he underwent major back surgery.

HBK is the WWF's monumental success story; "fairy tale" many would want to live. Shawn Michaels has electrified the masses to a degree never before achieved and is considered the most charismatic "superstar" in WWF history. Who is better qualified to provide your training?


©1998-2000 dgenerationxrated@yahoo.com
This site is an unofficial tribute to the Original DX; Shawn Michaels, Triple H & Chyna. No profit is made by this site - it is done for my love of professional wrestling, and to show respect to three of wrestling's greatest talents. This site is not sponsored by the World Wrestling Federation, Titan Sports, Shawn Michaels, Triple H and/or Chyna.